FESTIVAL D'ÉTÉ DE LANAUDIÈRE
Saturday, the 15th of July 2023
Les Jardins arômes & saveurs invites you to live an immersive experience that will delight your five senses with a picnic/concert, in collaboration with Le Festival d'été de Lanaudière, featuring, in an intimate recital, the talented cellist , Noémie Raymond-Friset.
In the form of a picnic and a show, treat yourself to an experience where the sound of the cello and the sweet scent of lavender intertwine and suspend time.
11:30 à 12:30 Concert beneath the marquee
12:30 à 14:00 Lavender Picnic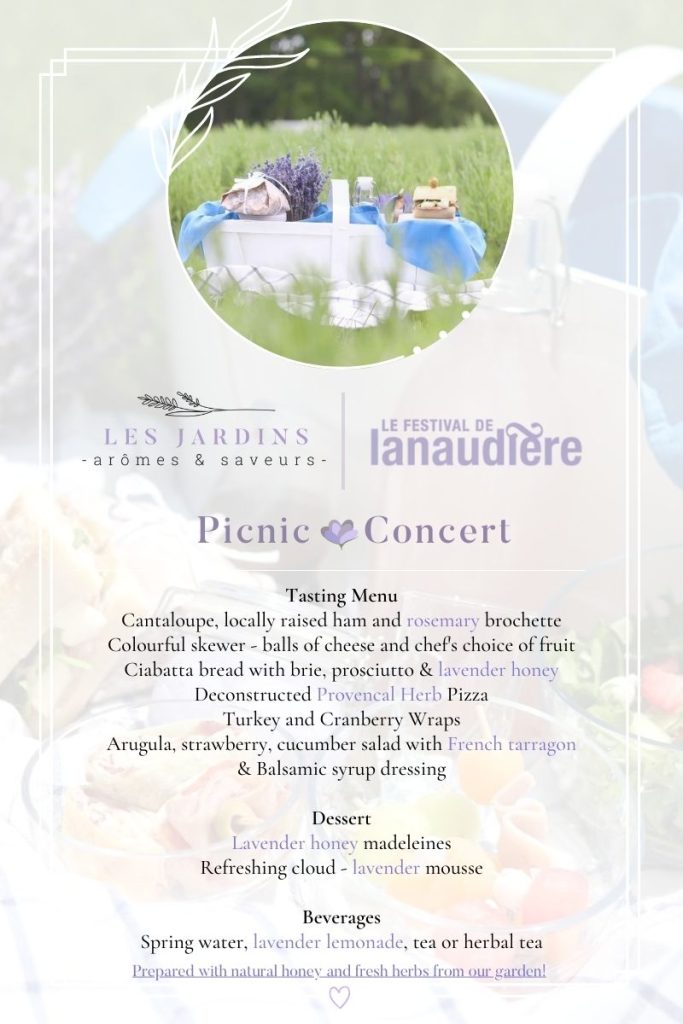 Details and purchase of tickets online via the Festival d'été de Lanaudière platform.