It's a whole new magic that sets in with the Gardens in lights
The Lavender Gardens light up!
You are cordially invited to discover this novelty inspired by the festive atmosphere of the Christmas Markets.

See the lavender light up in winter and visit the gardens in a most magical atmosphere!

Fridays, Saturdays and Sundays from November 19 to December 30, 2022.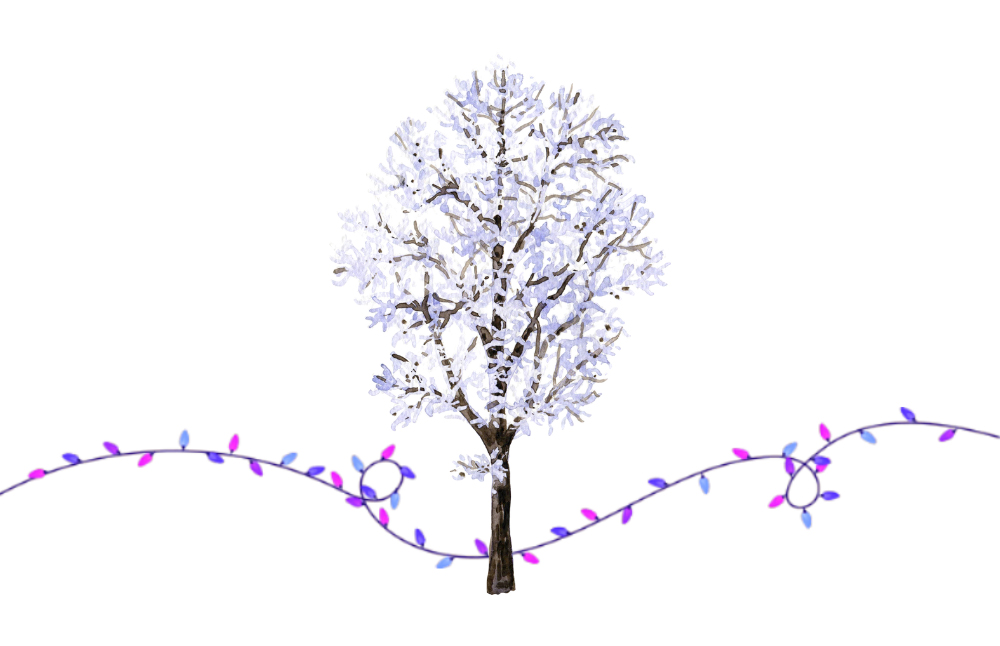 Young and old alike, come and discover the illuminated lavender gardens, walk along the torchlit paths in the evening, stroll through the forest and take part in the fun rally while our interpretation trails have been visited by the snow elves. Come and have fun enjoying a good hot chocolate in the open air, then stop at the Fairy Tree to leave a wish. Start or end your visit in our boutique where the aromas and flavors of lavender and our fine herbs come together, picked right here in the Gardens.
The stream whispers the imminent arrival of Santa Claus. Besides, his cart is at our doorstep. He will visit us especially on Saturday, November 19 between 2 p.m. and 4 p.m. Notice to parents, you can bring a small identified present to discreetly give to Santa Claus who can give it to your child. Finally, come and select your cut Christmas tree thanks to the collaboration of Sapinière Lanaudière.
"The Arômes & Saveurs Gardens are the realization of a dream that I have imagined for a long time. Today, I dream of making you discover lavender in all seasons, after summer – here is the magic of winter and the Gardens in Lights. - Mrs. Dominique Majeau, president and founder of Les Jardins Arômes & Saveurs.
The Jardins en lumière are accessible at a cost of $10 for ages 16 and up and free for children. Trees are on sale for $40.

The magic begins on November 19:
- Fridays and Saturdays from 1 p.m. to 8 p.m.
- Sundays from 5 p.m. to 8 p.m.
- Special schedule for December 21, 22, 23, from 10 a.m. to 5 p.m.
and for December 27, 28, 29 and 30, from 1 p.m. to 8 p.m.