Thank you! We'll see you again next winter!
Rest assured, the second edition of Jardins en lumière will be back in force in November 2023.
It's a whole new magic that sets in with the Jardins en lumière
The lavender gardens light up!
You are cordially invited to discover this novelty, inspired by the festive atmosphere of Christmas Markets. See us light up in winter and visit the gardens in a most magical atmosphere! Fridays, Saturdays and Sundays from November 19 to December 30, 2022.
Young and old, come and discover the illuminated lavender gardens! Walk in the torchlit paths in the evening, stroll in the forest and take part in our fun rally before darkness falls, when our paths have been visited by snow elves. Come and have fun, enjoy a good hot chocolate in the open air, then stop at the Fairy Tree to leave a wish. Start or end your visit in our boutique where the aromas and flavors of lavender and our fine herbs come together, picked with love right here in our Garden.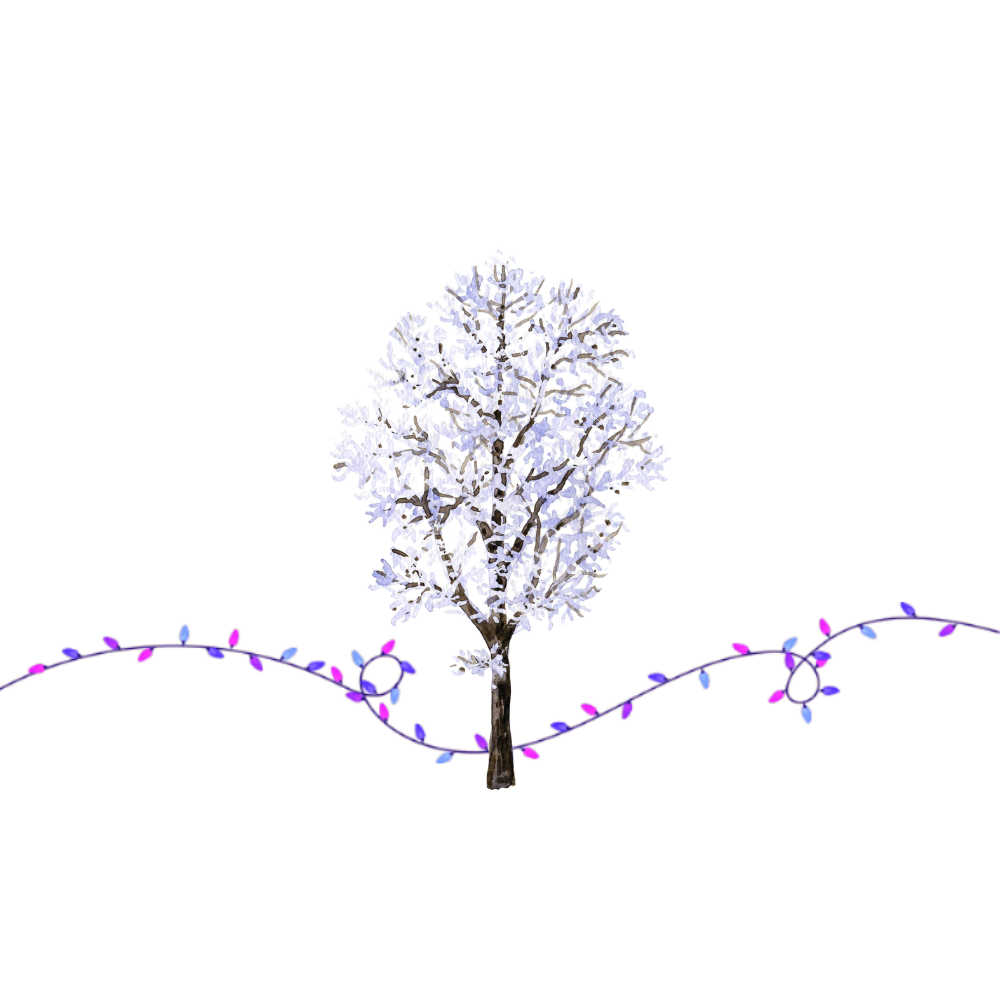 "The Arômes & Saveurs Gardens are the realization of a dream that I have imagined for a long time. Today, I dream of making you discover lavender in all seasons, after summer – here is the magic of winter and the Gardens in Lights. - Mrs. Dominique Majeau, president and founder of Les Jardins Arômes & Saveurs.
The Jardins en lumière are accessible at a cost of $10 for ages 16 and up and free for children. Trees are on sale for $40.

The magic begins on November 19:
- Friday and Saturdays from 13h to 20h
- Sundays from 13h to 17h
- Special schedule for December 21, 22, from 1 pm to 5 pm, December 23 from 1 pm to 8 pm
and for December 27, 28, 29 and 30 from 1 pm to 8 pm.