We offer this delicious simple recipe inspired by our friend Gaston!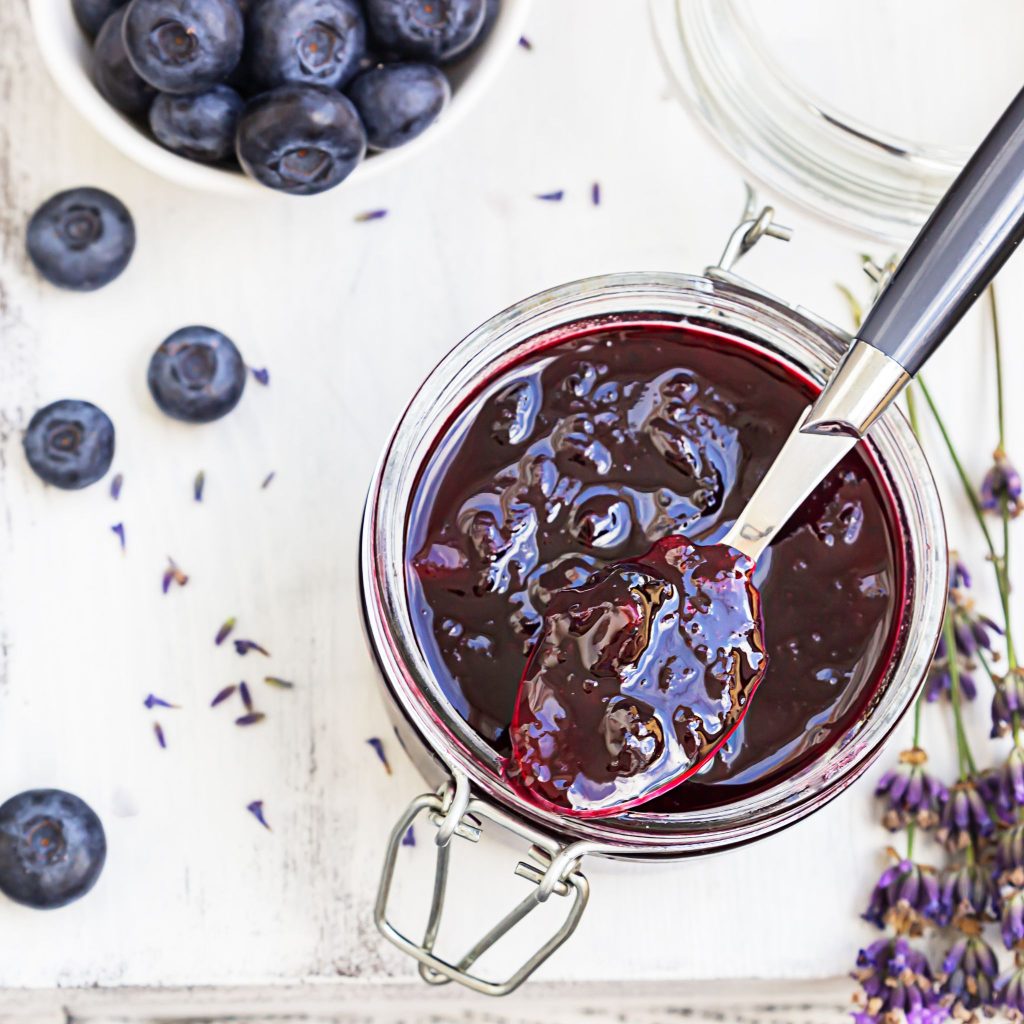 8 cups Quebec blueberries
2 cups granulated brown sugar
1/2 cup natural lavender honey
4 tbsp (30 ml) lemon juice
2 tsp crushed dried edible lavender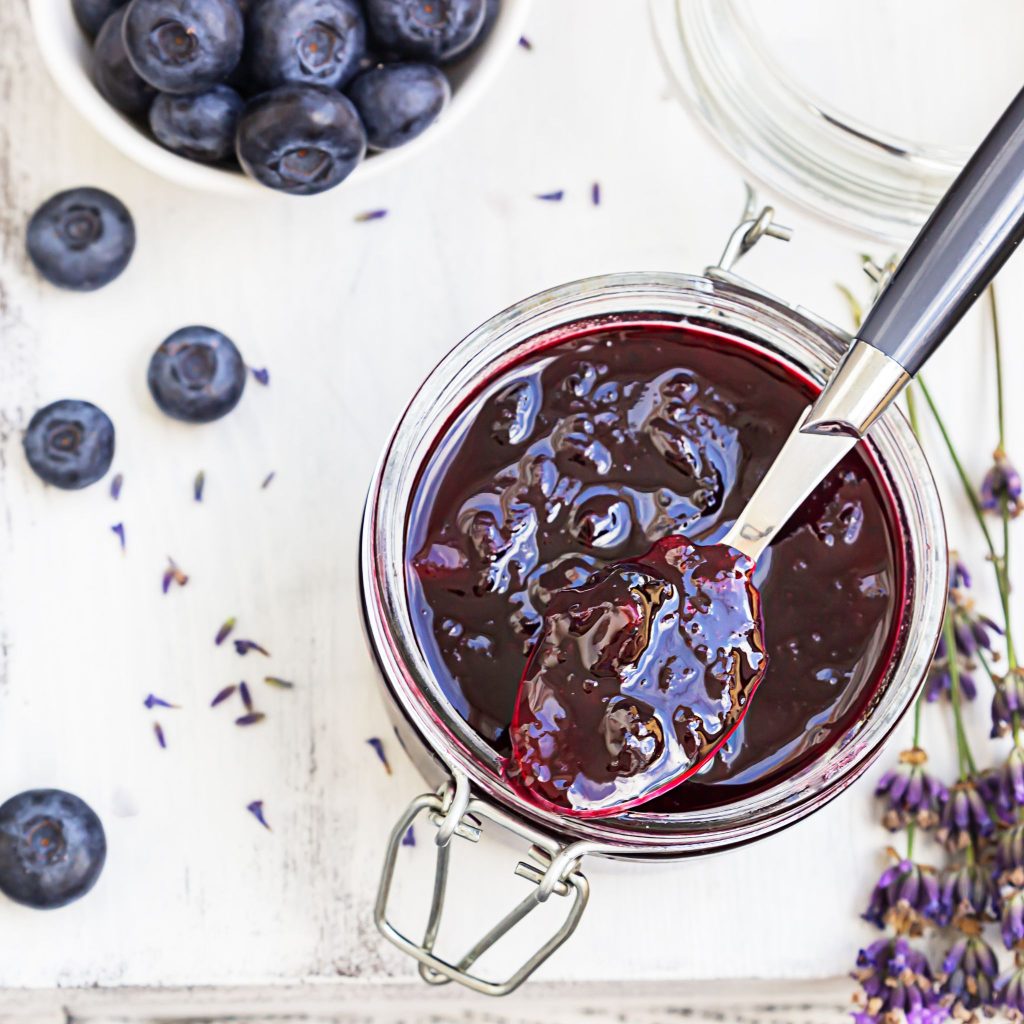 In a cauldron, combine the cranberries and sugar
turn on stovetop at medium temperature
Add natural lavender honey
Stir gently
Add  lemon juice
Continue to stir until boiling
Lower the heat to minimum, stirring occasionally for 15 minutes.
Add culinary lavender
Mix well.
Put in a jam jar while the jam is still hot, Previously heat jars in the oven. Seal using your preferred preservation method.
Perfect for spreading on breakfast rolls!