Courtesy of the Les Jardins Aromes et Saveurs Team💜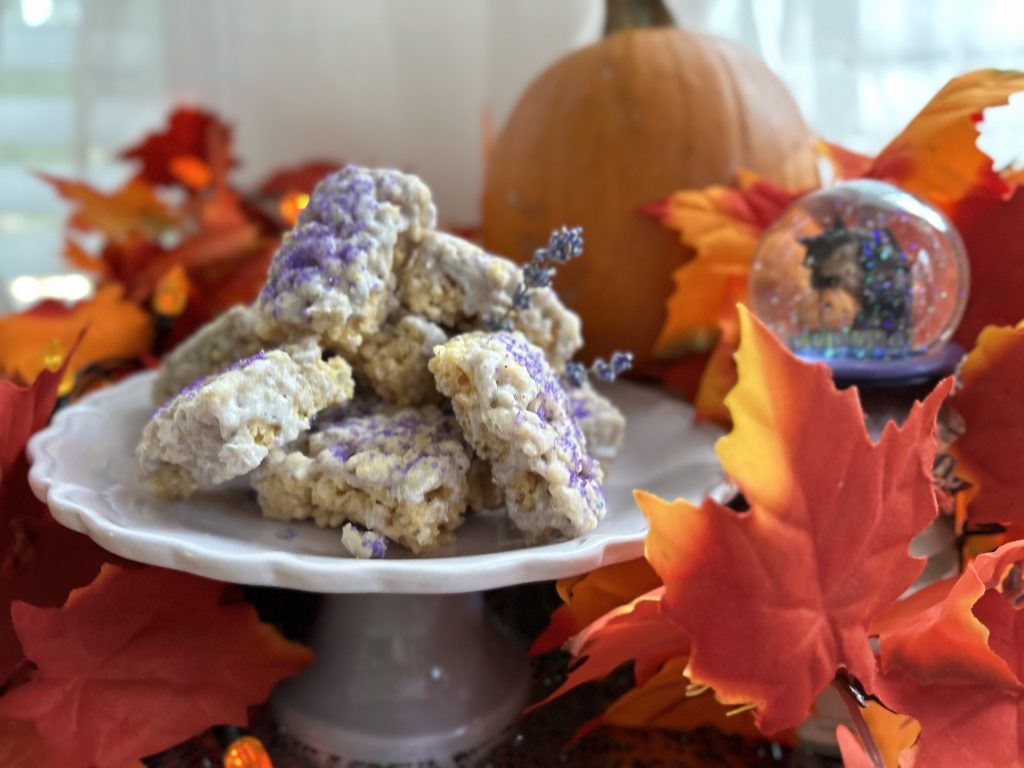 Ingredients for the Rice Crispies:
1/4 cup of either margarine, butter, vegetable oil or coconut oil.
5 cups miniature marshmallows or 40 regular marshmallows (250 g package)
1/2 tsp. maple extract (optional)
6 cups Rice Krispies cereal*
Ingredients for the maple and lavender glaze:
1 and ½ cups (180g) powdered sugar
2 tbsp. (30ml) lukewarm water
½ tsp. (10 g) maple syrup
⅛ c. maple or vanilla extract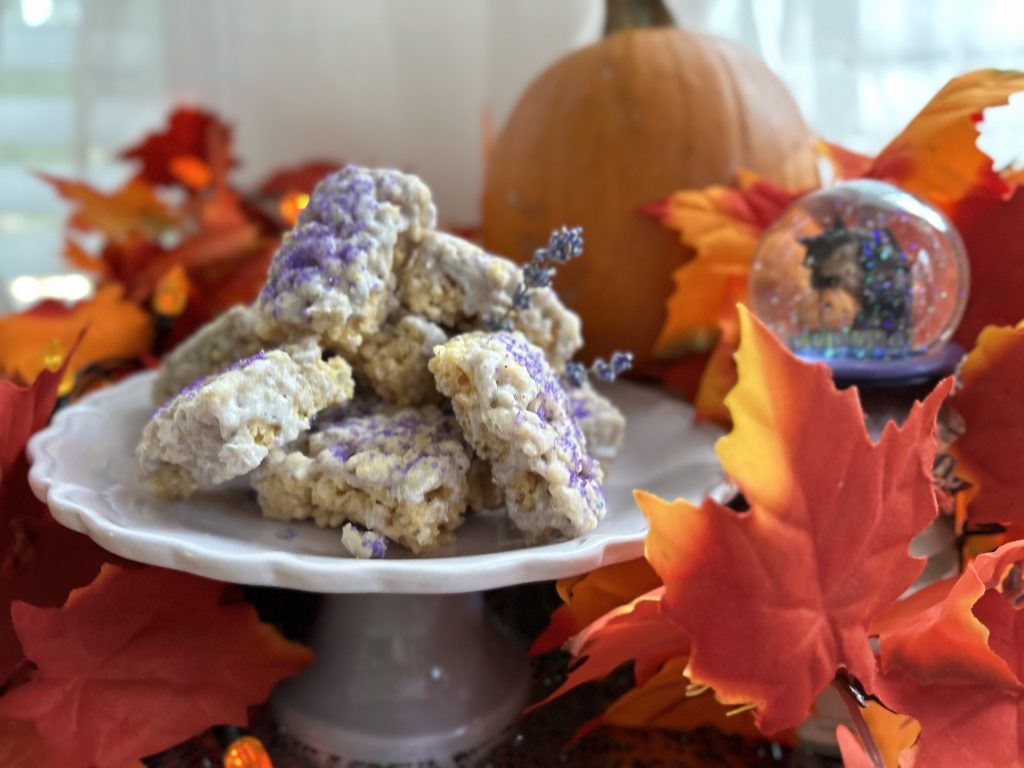 Lavender Rice Krispies:
In a large cooking pot over low heat, melt the butter or oil of your choice. Add marshmallows, stir until melted and well blended. Remove from fire.
Incorporate the maple extract, as well as the culinary lavender. Add cereal, stirring until coated.
Using a lightly buttered spatula, transfer and press the mixture into a buttered mold of about 13″ x 9″.
Let cool. Cut into bars.
Garnish with lavender icing (and edible confetti of your choice! and/or lavender flowers)
Maple Lavender Frosting:
For a better distribution of the taste of the lavender, grind the culinary lavender using a coffee grinder.
Place powdered sugar and lavender in a medium bowl and set aside.
In a small bowl, combine warm water, maple syrup and extract. Stir until the corn syrup is dissolved.
Add the sugar water to the powdered sugar and stir until completely mixed. The mixture will be thick. The consistency you're looking for is a slow-flowing frosting that disappears into the bowl in about 12 seconds. Add water drop by drop if you find it too thick. If it becomes too runny, add more powdered sugar by the teaspoon. Use immediately.
If you have to wait to use your frosting: cover tightly and use during the day. You will need to stir again and possibly add more water before using. Re-test consistency before use.
Enjoy!!