Courtesy of the Team Les Jardins Aromes et Saveurs 💜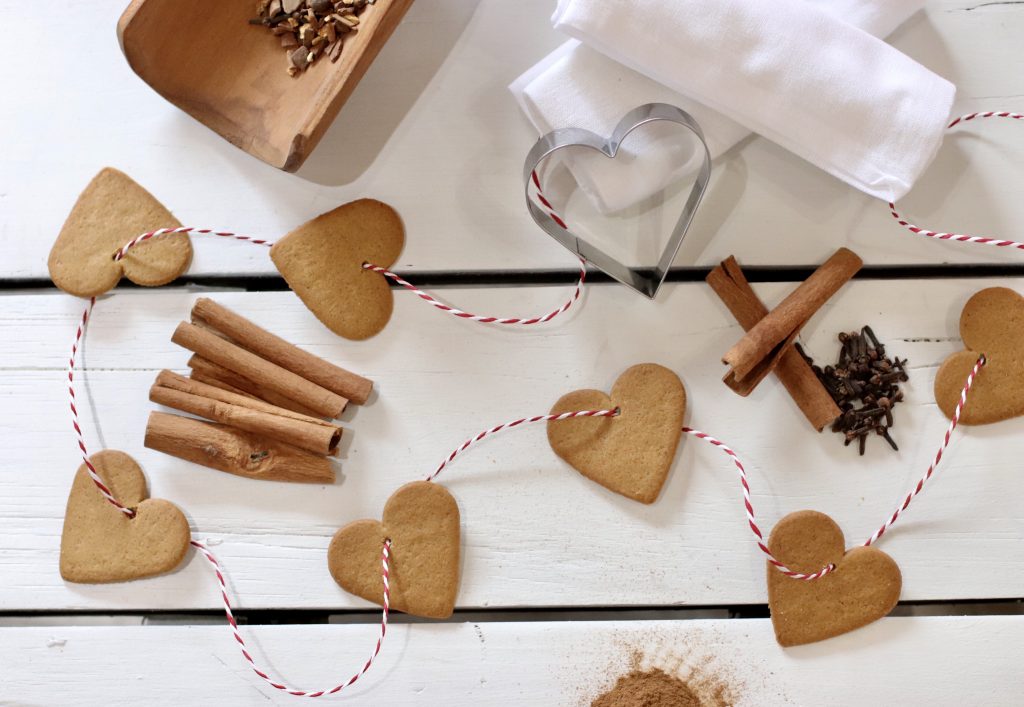 Here is a traditional recipe that will delight young and old.
Short on time? Skip the homemade cookies step, get a ready-made * store-bought dough and go straight to the preparation of the Royal Icing.
Ingredients: to make the cookies:
3 cups (450 gr.) All-purpose flour
1 Tbs(15 ml.) ground ginger
1 tsp. (5 ml.) baking soda
½ tsp. (2.5 ml.) ground nutmeg
½ tsp. (2.5 ml.) fine salt
¾ cup (170 gr.) Unsalted butter, softened
1 cup (210 gr.) Brown sugar
½ cup (125 ml.) Molasses
1 medium egg
Ingredients to prepare the icing :
1 egg white
1 ½ cup (195 gr.) Icing sugar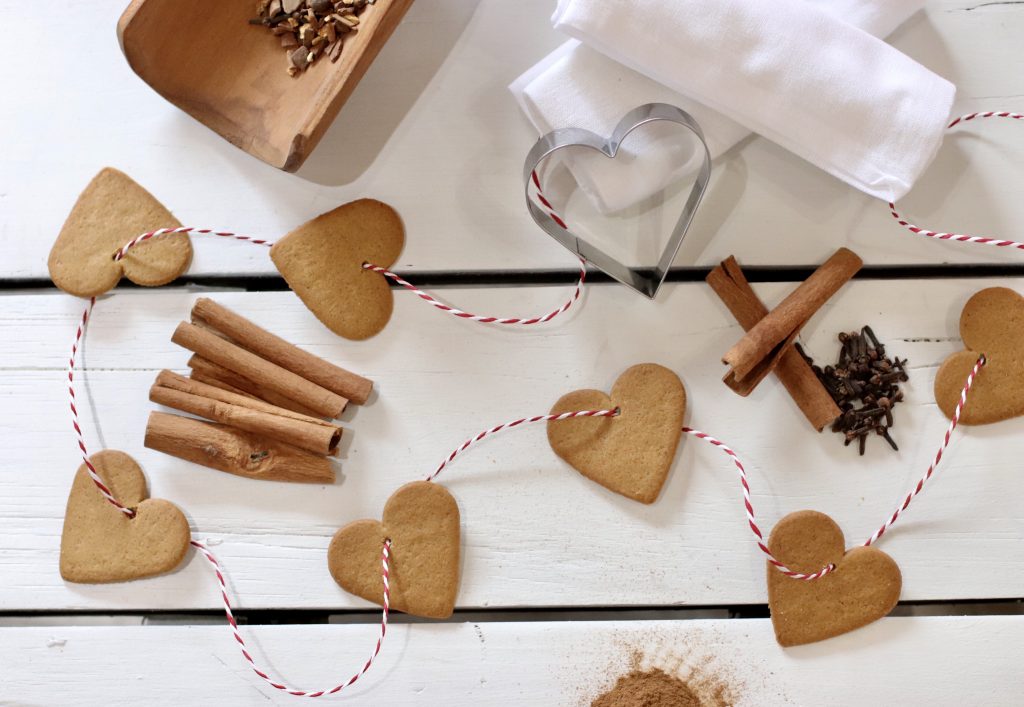 To make the cookies:
In a bowl, combine the dry ingredients: flour, ginger, baking soda, cinnamon, nutmeg and salt. Put aside.
In another bowl, beat the butter with the brown sugar and molasses with an electric mixer for 2 minutes. Add the egg. Mix well. At low speed or with a wooden spoon, add the dry ingredients and mix until the batter is smooth and homogeneous.
Shape the dough into two discs. Wrap in plastic wrap and refrigerate for 1 hour.
Put the grill at the center of the oven. Preheat the oven to 375 F. (190 c.). Line two baking sheets with parchment paper.
Flour a work surface then knead the disc of dough with your hands for 1 minute to make the dough malleable. Roll out the dough to 1/8 in (3 mm.). Cut out the cookies with a cookie cutter.
If the cookies are being baked to serve as Christmas ornaments, make a hole in the top of each cookie with a straw.
Spread cookies of similar sizes on the same baking sheet for more even baking. Baking time may vary depending on the size of the cookies.
Bake one sheet at a time for 8 minutes or until the edges of the cookies are lightly browned. Allow to cool completely before handling.
To make the ice cream:
Whisk the egg white and powdered sugar (icing sugar) on low speed with an electric mixer for 2 minutes or until the preparation is smooth.
Using a pastry bag, with a very small nozzle, decorate the cookies.
If your cookies are used as ornaments for Valentine's Day or for the Christmas tree, pass a pretty ribbon through the hole and your cookies are ready to hang.