Pressed Farmer Chicken with Tarragon
In collaboration with Chef Maxime Lizotte
Pastry chef, entrepreneur, restaurateur, consultant and TV host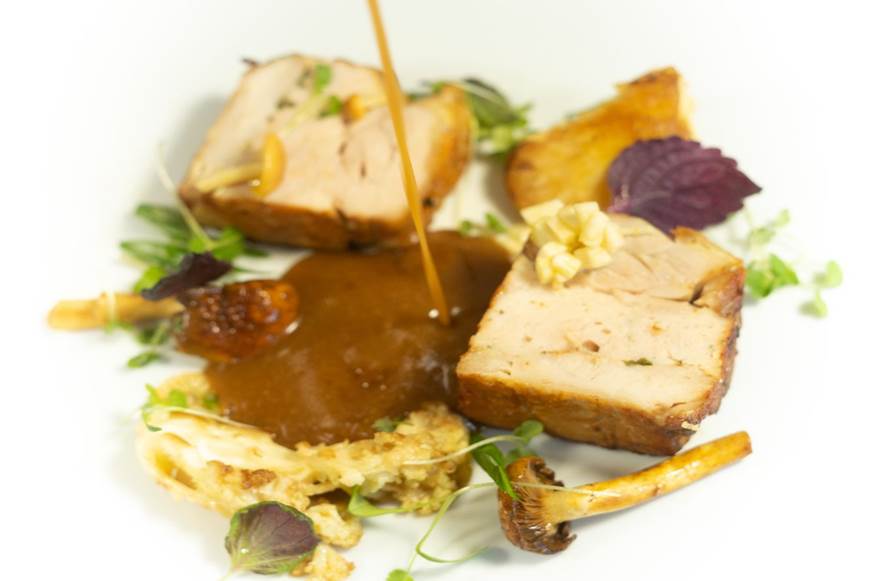 Preparation: 15 minutes
1st cooking: 45 minutes
Rest (optional): 4 hours
2nd cooking: 10 minutes
For 4 gourmet people!
● 4 Boneless chicken thighs, with skin
● 1 boneless chicken breast, cut into cubes
● ¾ cup of cream 35%
● salt to taste
● 2 Tbsp of tarragon leaves, chopped, to taste
● flour (optional)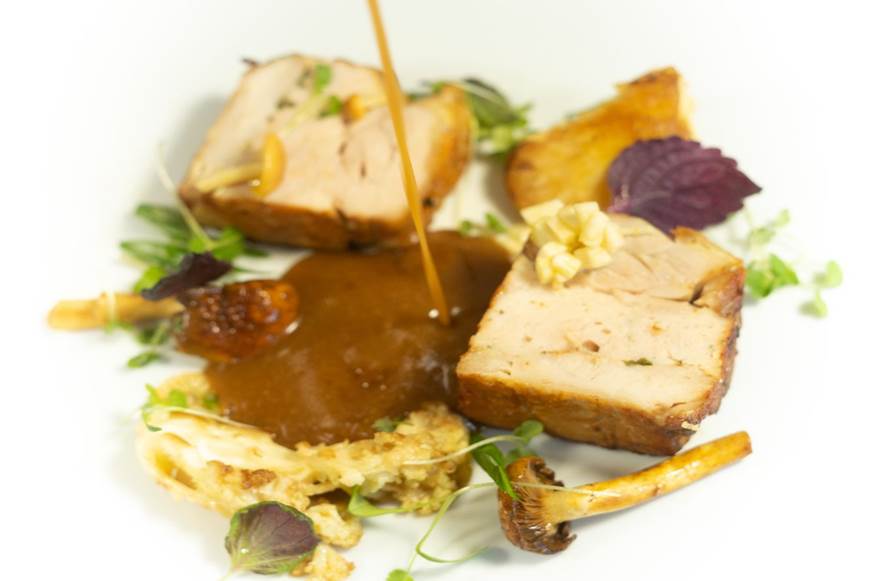 1. Preheat the oven to 325°F
2. In a food processor, grind the chicken breast cubes with about 2 tablespoons chopped tarragon leaves and a good pinch of salt. Add the cream and grind until smooth and creamy.
3. In a lightly oiled baking dish, place the boneless chicken thighs, skin side down. They must be piled up well in order to line the bottom of the dish without leaving spaces between them.
4. Sprinkle with a pinch of salt and top with the tarragon chicken stuffing.
5. Add a layer of chicken thighs, but this time skin side up. Again, pack the thighs well so that there are no gaps between them.
6. Lay a reusable baking paper on top of the baking dish and press lightly so the layers stick together while baking.
7. Bake until the center of the pressed chicken reaches 74°C (until the chicken is cooked.) (at this point the pressed chicken is ready to eat, but with a little patience the best is yet to come!)
8. OPTIONAL: Cool the poultry press completely, cut into blocks or thick slices and lightly flour.
9. Fry it in a lightly oiled pan and serve with pan-fried mushrooms or seasonal vegetables!