In collaboration with Chef Maxime Lizotte
Pastry chef, entrepreneur, restaurateur, consultant and TV host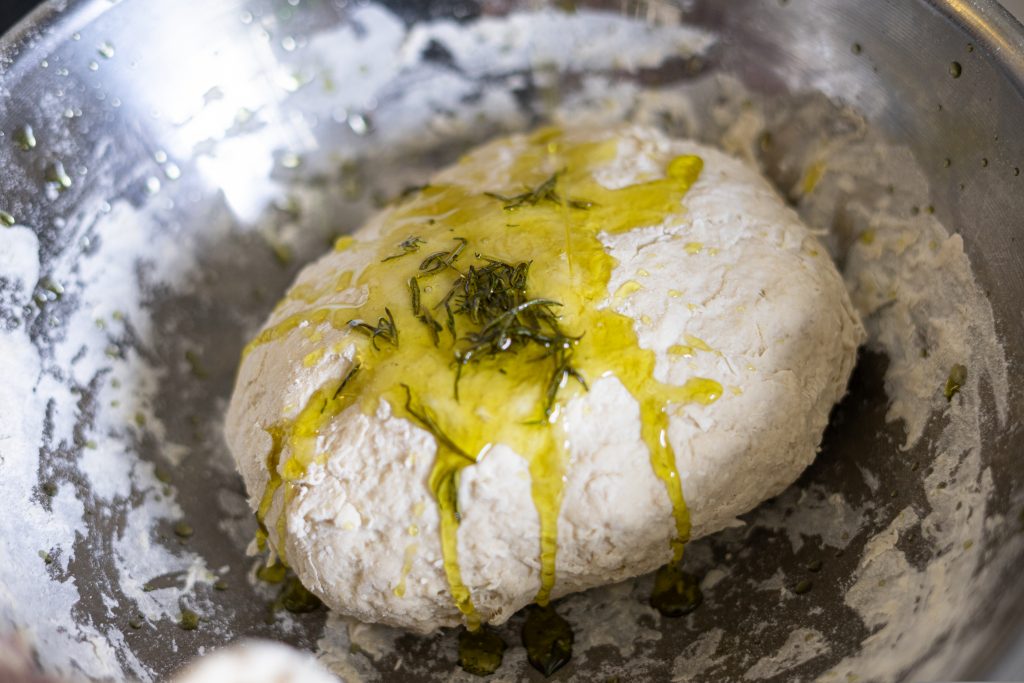 Preparation: 20 minutes
rest: 2h
cooking: 10 to 15 minutes
Servings: 4 to 8 large loaves
● 500g of unbleached white wheat flour (preferably organic)
● salt
● 350g lukewarm water
● 2 tbsp. 1/2 teaspoon dry yeast (one packet)
● ⅛ cup of hemp oil
● 1 sprig of rosemary (leaves chopped)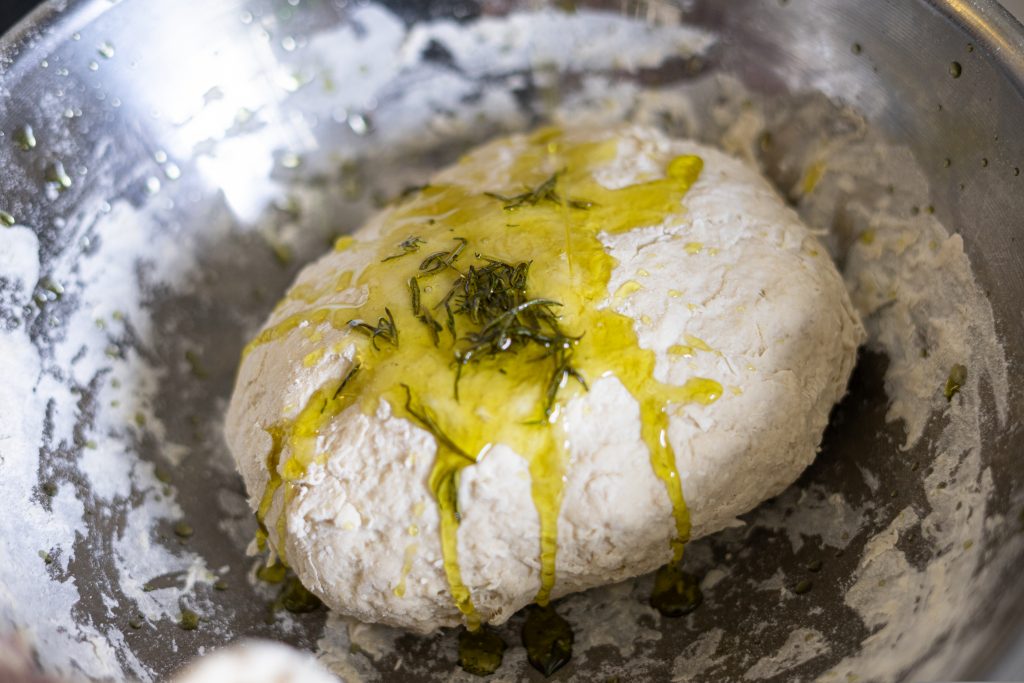 Preheat the oven to 475°F
In a skillet, lightly sauté the rosemary with a drizzle of oil. Put aside.
In a bowl, put the warm water and the yeast, mix well and leave to stand for 5 to 10 minutes.
Add the flour and knead well for 5 minutes (Until a smooth dough is obtained) add a little flour if necessary.
Add the oil and rosemary, as well as the salt.
Knead again for about 5 minutes
Cover with a damp cloth and let the dough rise (until it has at least doubled in volume)
Deflate the dough with your wrist, knead it again (very lightly)
Roll it out to 1 inch thick
Optional: cut out squares about 4 to 5 inches on each side.
Place on a baking tray lined with baking paper and leave space between the loaves to let them rise a second time.
Bake for 10 to 15 minutes. We want the bread to remain blond to make a good burger bun, or darker to make a good aperitif bread.
For a burger bun, cover it with a (very lightly) moistened cloth when it comes out of the oven so that it remains flexible.
Trick:
Use another kind of oil to slightly change the taste. You can even try duck fat which will give the bread a little "brioche" and gourmet taste. Perfect for a duck confit burger.